2020 EMERGENCY MANAGEMENT CONFERENCE
The twentieth annual Emergency Management Conference is over after a rousing success in a completely new format! 
Over 30 speakers and 300 delegates joined us online over 2 weeks for sessions covering Leadership, Volunteers, Resilience, Technology, Public Health, Wellbeing, Local government and Research.
All conference sessions are now available for replay. If you want to replay any of the presentations, or you missed any, you can now view them, using your login to the conference portal.
Emergencies over the last twelve months have shown again that learning lessons, planning and communicating effectively during emergencies is critical to the preservation of life, property and communities. Whatever the outcomes, it is vital that the emergency management sector continually reviews and assesses its effectiveness. What worked well, and what didn't quite hit the mark? What did we learn, and how can we all respond and engage even better in the future?
TUESDAY 29 SEPTEMBER

WEDNESDAY 30 SEPTEMBER

TUESDAY 6 OCTOBER

WEDNESDAY 7 OCTOBER

New era for Victoria's fire services
Ken Block, Commissioner, Fire Rescue Victoria
Laurie Lavelle Keynote:
Community, Trust & Empathy at the Heart of Recovery – Thoughts from Christchurch
Hon. Lianne Dalziel, Mayor of Christchurch

Victoria's new emergency management plan 2030 
Deb Abbott, Emergency Management Victoria
Building Resilience at a local level
Allie Guegan, Frankston City Council, Fletch Fletcher, Mornington Peninsula Shire, Scot Walker, City of Greater Dandenong, Sally Difford, Kingston City Council
Command and Control – Learnings from recent global events 
Dr Justin Ready, Criminologist, Griffith University
Embedding a readiness culture at Whittlesea. From training matrix to activation
Jacinta Elliott, City of Whittlesea
Recovery Capitals to navigate through complexity and diversity
Prof Lisa Gibbs, Bushfire & Natural Hazards CRC and the University of Melbourne
Fireside chat
Michelle Young, Fire Rescue Victoria and Megan Stiffler, Bushfire Recovery Victoria
Hosted by Steve O'Malley 
Collaboration & Partnership with Indigenous Communities
Dr Tim Neale, Bushfire & Natural Hazards CRC and Deakin University
Victoria's part in Australia's extreme 2019-20 fire season 
Stephanie Rotarangi, Emergency Management Victoria
Communicating with communities
Dr Sandy Whight, Bureau of Meteorology
The establishment of BRV and its future integration with the sector
Lee Miezis, Bushfire Recovery Victoria
Roadside Vegetation Project – moving forward 
Catherine McLeod & Tim Gazzard, Dept of Environment, Land, Water and Planning
Turning the challenges of the last 12 months into opportunities for the future
Garry Cook, Country Fire Authority
Air rescue support
Ash O'Loghlin, Fire Rescue Victoria, Gerry Sheridan, Victoria State Emergency Service, John Katakouzinos, Country Fire Authority
Reflecting on a challenging season
Chris Hardman, Forest Fire Management Victoria
Emergency Services Foundation 2019 Scholarship Showcase
Greg Dean, Victoria Police 
Ti Hokins, Australian Red Cross
Dennis Smith, Country Fire Service
Marcus Warner, Victoria State Emergency Service
Impacts and Opportunities on volunteers – Major Incidents – the E. Gippsland experience  
Phil Loukes, Country Fire Authority and Karina Osgood,Victoria State Emergency Service
Barriers to good mental health
Prof David Forbes, Phoenix Australia
Enabling sustainable emergency volunteering: Research insights and practical tips
Dr Darja Kragt, Bushfire & Natural Hazards CRC and the University of Western Australia
Zoonotic Emergencies
Dr Graeme Cooke, Agriculture Victoria
Volunteering challenges and opportunities
Comm. Andrew Crisp, Emergency Management Victoria
Ambulance Victoria learnings from coronavirus/pandemic
Justin Dunlop, Ambulance Victoria
Volunteer driven initiatives – stories of innovation from the regions
Dr Faye Bendrups, National SES Volunteers Association
Understanding air pollution issues created by fires 
Steve Riley, Environment Protection Agency Victoria
Open Channel discussion
Moderated by Tony Pearce (IGEM), Dr Faye Bendrups (National SES Volunteers Assoc.) and Craig Ferguson (EMC Host)
Claire Zara Memorial Oration:
What Kids Can Do! Lessons from research with young people in disasters
Lori Peek, University of Colorado Boulder, US


*Double session*

Special presentation:
Supporting children affected by trauma
Nicola Palfrey, Emerging Minds, Australian National University
*Double session*
An overview of Ambulance Victoria's Telemental HEaLth Pilot (Tele-HELP)
Renee Roggenkamp and Gareth Becker, Ambulance Victoria
Beyond party planning – making diversity and inclusion a business imperative
Celeste Young, Bushfire & Natural Hazards CRC and Victoria University
Janine Taylor, Bushfire & Natural Hazards CRC and QFES
Steve O'Malley, Fire Rescue Victoria
Smartphone Activated Medics – GoodSAM Implementation in Victoria
Danielle Saxton, Ambulance Victoria
BALANCE – Leading for inclusion
Trudy Walker, Fire Rescue Victoria and  Christine Wallace, Australian Institute of Police Management 
*program subject to change. 
Ken Block
Commissioner, Fire Rescue Victoria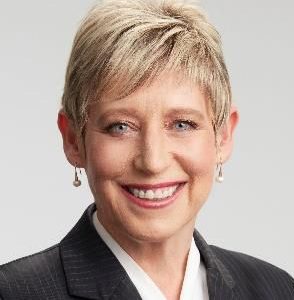 Lianne Dalziel
Mayor of Christchurch, NZ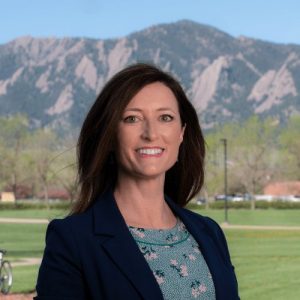 Lori Peek
Professor in the Department of Sociology and Director of the Natural Hazards Center University of Colorado Boulder, US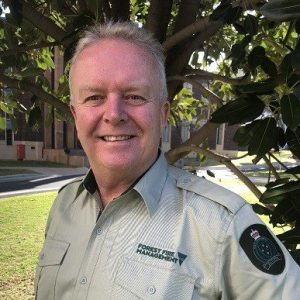 Chris Hardman
Chief Fire Officer, Forest Fire Management Victoria