We hope you've enjoyed this year's virtual Emergency Management Conference!
The recordings from last Monday 4 Oct are now ready for you to (re)watch. We will continue to prepare the presentation recordings from today, to have these uploaded and available by the end of the week.
This is NOT the end of the conference
There will be four further presentations, held as EMC Webinars in the subsequent two weeks – see the list on the program page. Hopefully, you can participate with us.
Best wishes,
HPE Team
Virtual Conference Planned
The Emergency Management Conference Organising Committee has reviewed the latest movement in COVID restrictions for Melbourne and Victoria. It is now impossible to see EMC running as an F2F event this year. As we are heading into the next fire season, it is not feasible to postpone again.
Therefore, the conference is going virtual, as we did last year. It will be broadcast on Monday 4th and Monday 11th October, with Craig Ferguson returning as compere.
Currently registered delegates are currently being contacted and the revised program will be made available tomorrow. 
The Emergency Management Conference Organising Committee has decided to go ahead at the Sofitel Melbourne on Collins on Monday 4 and Tuesday 5 October 2021.
The current lockdowns are causing concern, but the authorities are giving us no information regarding the likely level of COVID restrictions by early October. Currently, there is no reason to cancel.
So, as long as there are no further lockdowns after 2 September and gathering limits have risen high enough, it's 'full steam ahead!' We know that a return to Face-to-Face events is what most of you want, and if there is the slightest window of opportunity, EMC will be on!
See you in October!
Postponement Announcement
 Emergency Management Conference has moved to 4 – 5 October 2021.
All Delegates, Sponsors & Exhibitors are being contacted directly.  
It will be our 21st EMC conference with the theme:
'The only thing that is constant is change'

– Heraclitus c.500BC
How is emergency management adapting? The last 2 years have seen us careering from one natural disaster to another without pause and without warning. And each event demands a completely different strategy from responders.
Future success will be influenced by how well we can adapt, replacing old organisational strategies with the ability to react to quickly changing conditions.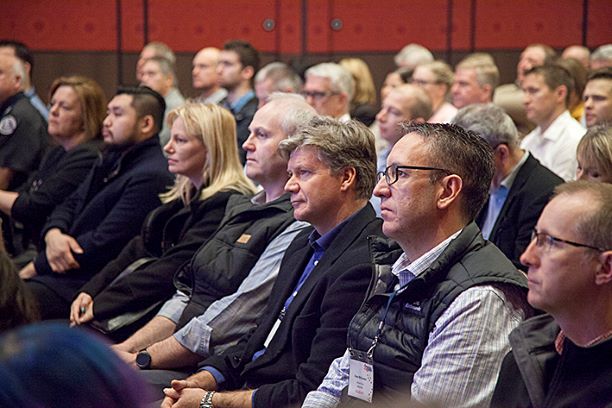 The Emergency Management Conference (EMC) has been a landmark event for the past 21 years in Melbourne as the annual gathering for management and operations staff and volunteers from all Victorian emergency services. It is also attended by Emergency Management personnel from state and local government, NGOs and other recovery agencies.
Bringing together emergency management professionals and subject matter experts over two days, EMC offers insight, reflection, understanding and motivation across a wide range of topics and emergency management incidents. 
Over 500 delegates attended in 2019, making EMC Melbourne one of the biggest events of its type. Now in it's 21st year EMC is looking to be the emergency management event of the year.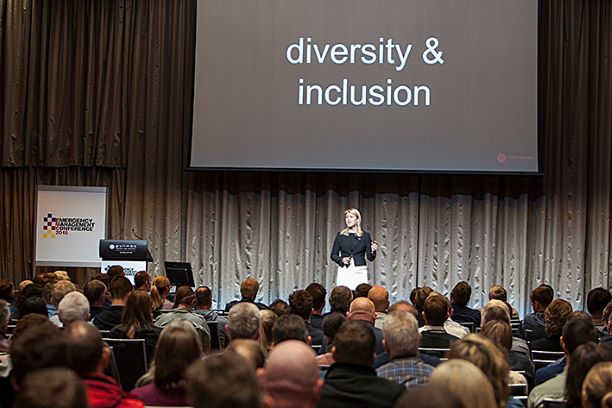 Victoria depends on the skills and dedication of 125,000 emergency service and management staff and volunteers to support the community to prepare for, respond to and recover from emergencies. To do that work effectively people need to be mentally healthy.
The Emergency Services Foundation (ESF) is the only organisation with a dedicated focus and whole of sector perspective on improving mental health and wellbeing for the emergency services sector. As a not-for-profit umbrella organisation ESF brings the sector together to leverage collaboration for sector wide benefit. ESF Stakeholder Council includes:
Victoria Police  |  Fire Rescue Victoria  |  Country Fire Authority  |  Fire Rescue Victoria  |  Ambulance Victoria  |  Victoria State Emergency Service  |  Forest Fire Management Victoria  |  Emergency Management Victoria  |  Inspector-General for Emergency Management  |  Emergency Services Telecommunications Authority  |  Life Saving Victoria  |  Red Cross  |  Bushfire Recovery Victoria  |  St John Ambulance
SOFITEL MELBOURNE ON COLLINS
25 Collins St, Melbourne VIC 3000
For one year only the conference is temporarily moving to the Sofitel Melbourne on Collins. With its outstanding location on stylish Collins Street, Sofitel Melbourne On Collins is surrounded by many of Melbourne's best restaurants, shops and attractions all within easy reach of a number of public transport options, allowing for access to the rest of Melbourne and beyond.