It will be our 21st EMC conference with the theme:
'The only thing that is constant is change'

– Heraclitus c.500BC
How is emergency management adapting? The last 2 years have seen us careering from one natural disaster to another without pause and without warning. And each event demands a completely different strategy from responders.
Future success will be influenced by how well we can adapt, replacing old organisational strategies with the ability to react to quickly changing conditions.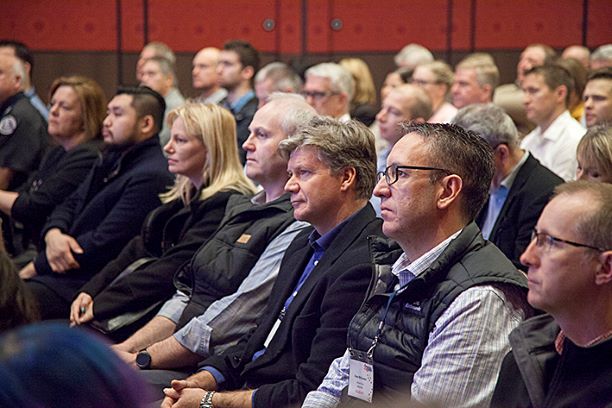 The Emergency Management Conference (EMC) has been a landmark event for the past 21 years in Melbourne as the annual gathering for management and operations staff and volunteers from all Victorian emergency services. It is also attended by Emergency Management personnel from state and local government, NGOs and other recovery agencies.
Bringing together emergency management professionals and subject matter experts over two days, EMC offers insight, reflection, understanding and motivation across a wide range of topics and emergency management incidents. 
Over 500 delegates attended in 2019, making EMC Melbourne one of the biggest events of its type. Now in it's 21st year EMC is looking to be the emergency management event of the year.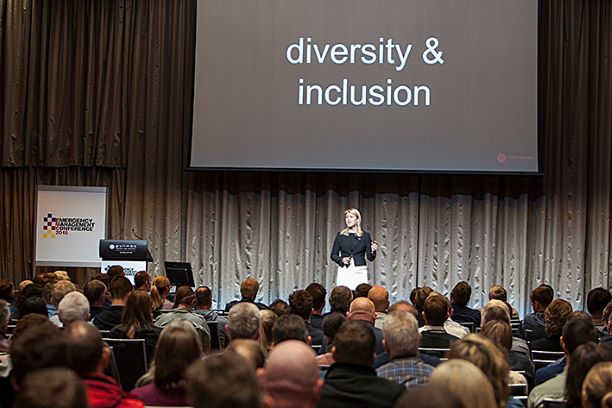 Victoria depends on the skills and dedication of 125,000 emergency service and management staff and volunteers to support the community to prepare for, respond to and recover from emergencies. To do that work effectively people need to be mentally healthy.
The Emergency Services Foundation (ESF) is the only organisation with a dedicated focus and whole of sector perspective on improving mental health and wellbeing for the emergency services sector. As a not-for-profit umbrella organisation ESF brings the sector together to leverage collaboration for sector wide benefit. ESF Stakeholder Council includes:
Victoria Police  |  Fire Rescue Victoria  |  Country Fire Authority  |  Fire Rescue Victoria  |  Ambulance Victoria  |  Victoria State Emergency Service  |  Forest Fire Management Victoria  |  Emergency Management Victoria  |  Inspector-General for Emergency Management  |  Emergency Services Telecommunications Authority  |  Life Saving Victoria  |  Red Cross  |  Bushfire Recovery Victoria  |  St John Ambulance
PULLMAN MELBOURNE ALBERT PARK
65 Queens Rd, Melbourne VIC 3004
After two years unable to meet in person, EMC is returning to its home at the Pullman Albert Park.
It is one of Melbourne's top corporate venues, and is located on Queens Road, overlooking picturesque Albert Park Lake, home of the Australian F1 Grand Prix.