It will be our 21st EMC conference with the theme:
'The only thing that is constant is change'

– Heraclitus c.500BC
How is emergency management adapting? The last 2 years have seen us careering from one natural disaster to another without pause and without warning. And each event demands a completely different strategy from responders.
Future success will be influenced by how well we can adapt, replacing old organisational strategies with the ability to react to quickly changing conditions.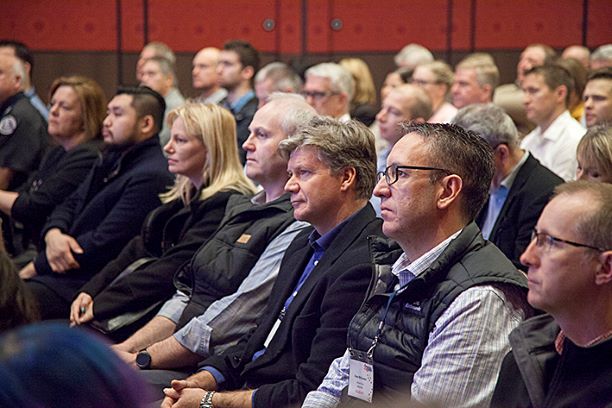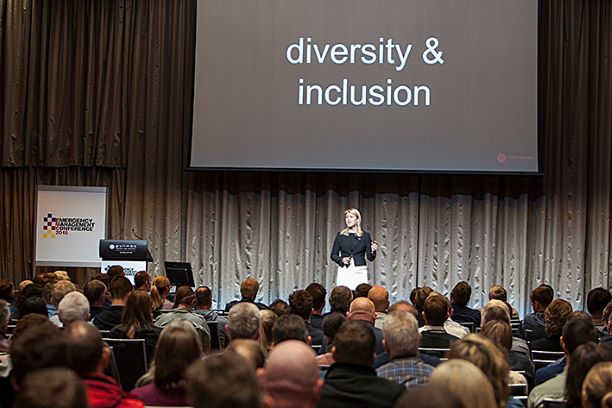 The Emergency Management Conference (EMC) has been a landmark event for the past 21 years in Melbourne as the annual gathering for management and operations staff and volunteers from all Victorian emergency services. It is also attended by Emergency Management personnel from state and local government, NGOs and other recovery agencies.
Bringing together emergency management professionals and subject matter experts over two days, EMC offers insight, reflection, understanding and motivation across a wide range of topics and emergency management incidents. 
Over 500 delegates attended in 2019, making EMC Melbourne one of the biggest events of its type. Now in it's 21st year EMC is looking to be the emergency management event of the year.
The EMC Melbourne conference has has a long history with ESF proudly presenting each year's conference since the very first one.
Victoria's emergency management sector works as one to protect Victorian communities.
The Emergency Service Foundation (ESF) supports emergency services to prevent, promote and address the incidence and impact of mental injury for the 125,000 volunteers and paid staff who serve us.
While every employer has responsibility for looking after the safety and well-being of their people, ESF focuses on building collaborative approaches to discover and address sector-wide issues causing a high incidence of mental injury.
They demand a collaborative, dedicated and sustained approach to strengthen our efforts, and better protect those who protect us.
SOFITEL MELBOURNE ON COLLINS
25 Collins St, Melbourne VIC 3000
For one year only the conference is temporarily moving to the Sofitel Melbourne on Collins. With its outstanding location on stylish Collins Street, Sofitel Melbourne On Collins is surrounded by many of Melbourne's best restaurants, shops and attractions all within easy reach of a number of public transport options, allowing for access to the rest of Melbourne and beyond.