THE EMERGENCY MANAGEMENT SECTOR NEEDS TO TALK
EMC 2022 will explore the recent events in Australia and overseas, and will give delegates the opportunity to learn and reflect on the experiences of their colleagues and peers in bushfires, heatwaves, severe storms and cyclones, pandemic, smoke events and more.
Delegate Registrations
One-Day or Two-Day registration available

Special 'Volunteers Rate'

Discount 'Earlybird' registration

Virtual registration for those unable to make it in person
Registrations for the 2022 Emergency Management Conference Melbourne will open soon.

Conference Dinner 
The EMC Dinner is on Tuesday 5th July at the Pullman Albert Park. All conference delegates are invited to attend and may add tickets, at an additional cost, to their registration.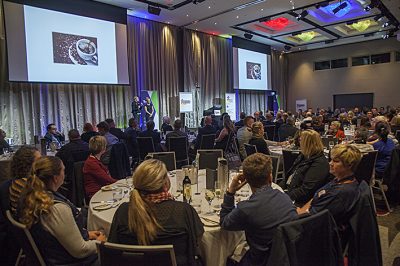 *early bird ends 29 April 2022
How to register
High Profile Events (HPE) has recently updated their registration software to the Currinda platform. All attendees will be required to hold a Currinda profile.
To complete your registration, please select the above 'Register Now' button. This will take you to the EMC Melbourne 2022 Currinda log in page.
It is likely some of you will have created a Currinda profile in the past. If you know your original email and password, please log in using these details. Otherwise, create a new Currinda profile by selecting 'Begin here' and fill in the personal details page. If you have simply forgotten your Currinda log in details, the Currinda database will recognise your profile by matching fields such as email address, full name, organisation etc. If a profile is recognised, please confirm if these details are yours. In the case that it is correct, please update your password.
Once you have successfully logged in, please follow the registration prompts. Upon completion, a confirmation email will be sent to you. If you do not receive this email, check your profile email address was entered correctly and that your registration is complete. If you require assistance, please click here to contact HPE. Do not re-register.
Group registration
If you are a group manager that is planning to arrange registrations on behalf of delegates within your organisation and/or attend the conference yourself, please click here to view registration instructions.
Exhibitor Registrations
Exhibitors should refer to the Exhibition Manual for registration details. This will be sent to you prior to the Conference.
Payment
MasterCard & Visa, personal cheque or bank deposit accepted. A 2% surcharge applies to all credit/debit card transactions.


If paying by direct deposit, payment must be made or remittance received within 30 days from date of invoice. Registration and payment must be received prior to the conference commencing.


All rates quoted are in Australian dollars and include 10% GST.


All online registrations are checked by the secretariat. If there is any query, they will contact you.
Cancellations & refunds
If you have proceeded to register and then changed your mind, please contact the Conference Secretariat within 24 hours of registering to avoid any cancellations fees.
Registration cancellations received 30 days prior to the event will be refunded, minus a $120 cancellation fee. Cancellations received less than 30 days prior to the event will not be eligible for a refund. Substitute delegates may be nominated at any time.
Refunds for registration add-ons (workshops, dinners etc) will be given at the discretion of the Conference Secretariat. Cancellation of hotel bookings must be made directly with the hotel.
All cancellations and substitutions must be made in writing by the registered person to the Conference Secretariat.
In the event that the conference is cancelled due to government imposed restrictions, the Conference Secretariat will advise options and eligibility for a partial or full refund.
Insurance
Registration fees do not include insurance of any kind. It is strongly recommended that you consider your individual travel and health insurance requirements prior to making travel arrangements.
Photography
There may be photographs taken throughout the conference and at the social events. These may be used for promotional activities, including the conference website, social media etc. If you do not want your photograph taken, or used, please notify the photographer onsite at your earliest convenience.
Disclaimer
EMC and the conference secretariat reserve the right to amend any part of the conference program or event should it be necessary. No liability will be accepted for damages of any nature sustained by participants, or their accompanying persons, or loss or damage to their personal property as a result of the conference or related event.
The Conference Secretariat has the right to refuse entry if you are unable to produce proof of vaccination status or relevant exemption. Refusal of entry is not eligibility for a refund.